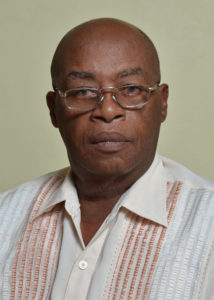 Allan Jeffrey, EAN, Cert. Industrial Relations
Mr. Allan Jeffrey brings a wealth of experience to the Council having served as one of the longest serving members on the Council. He has a long history of leadership and team work. He is President Emeritus and Chief Negotiating Officer for the Jamaica Enrolled Nurses Association (JEANA). Mr. Jeffrey holds certification in Trade Unionism, Family Life Education and Supervisory Management. He was also sponsored by USAID to pursue studies in Trade Union Development at Cornell University.
He has served the Council in several capacities. He is currently a member of the Biennial, Evaluation, Management and Policy Committees of the Council. Mr. Jeffrey is also an active member of the Council's Evaluation Committee.
A Seventh Day Adventist, Mr. Jeffery is the Assistant Chairman of the St. John's Men Ministry.